---
Corporate CMS Website
CMS Corporate Website Development Services makes a complete customized and systematic data base of your products, inventories, HR, Sales all customized according to your business needs.
"Content Management System websites allows you to manage, edit and change your website without even the need of necessary web master work. Engmine SEO offers their services in CMS systems with customized templates, Installations and Content Distribution throughout the website keeping same theme and format. We can developed your next E Commerce or Corporate Website in Drupal, Joomla, Word press, Magneto or many more according to your customized requirements."
CMS Features
Standard templates (CSS Driven) W3C compliant.
Browser based content creation and modification.
Web based content creation and modification.
Unlimited sections, categories and sub-categories can be created to organize content.
Multiple languages support.
User and Group Management provide facilities for website administration.
Manages the media items like images in folders.
Scheduler to execute time-bound activities without human intervention.
Additional component like news, polls, link directory for enhanced functionality.
Extensive reports to measure content popularity.
Content Caching to optimize server resources.
Search Engine Friendly URL's for better SEO.
Extensive "Meta Data" support to facilitate complex content classifications and associations.
Cross website syndication through the use of RSS technology to PULL and PUSH content with partner websites and applications.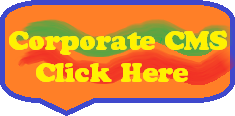 happy wheel
---